Here is the August round-up post. I really can't believe it! Where does the time go??
This month we had 21 link ups so that is amazing!! Thank you to everyone for helping to grow our community and welcome to our new linkers!
I don't have favourites but I tend to comment on each post. I also share each post on my Facebook page and Tweet on Twitter.  I hope you are getting more views to your posts from this increased exposure.
A polite reminder that you do need to comment on other posts please. The minimum is one of my posts and the one post before yours. Don't link and run as that is not what this community is all about! If you end your comment with #MyGloriousGardens then I can see immediately who has commented. Thank you. I have also decided to round-up using our names so that we can begin to speak to the person behind the blog!
Here's the Round-Up
John has linked 2 posts this week. The first is definitely a must for new bloggers; a directory of all garden blogs. This is so useful and it is how I found some of my blogging friends. If you are not on this list, you can contact John and he will add you.
The second post was John's personal garden round-up. I love these posts as I am basically nosey! I like to see what other gardeners are up to!
Rachel posted a great post about her children enjoying a 'Mud Kitchen' outside in her garden. I am an Early Years teacher as well as a lover of the outside so this post really appealed to my playful side! I love the mud kitchen ideas that encourage children to explore their world in a different way -Bake Off using mud! Glorious!
I loved Mainy's post about how to use a pallet to create a vegetable garden. This would appeal to so many different people but is especially great for people with a very limited space. A simple yet easy idea and a project that you could do in a day. Thank you for posting Mainy! Check out Mainy's linky too -it's a one off linky for the summer.
Brigid is a regular linker so hello Brigid! Thank you for linking 3 posts this month. If have never read any of Brigid's posts, my favourite was the one you are taken to when you click on her name above. Brigid will often review a garden that she has visited as I often do. The posts linked this month are stunning and I shall add them to my list of places to visit! The last post is the round-up of her own garden in May. Thank you again Brigid!
Sarah is a new linker so thank you for joining us Sarah! Sarah's post was about her own experiences and the effects of a garden and being outside on a person's health. I so agree with this in every way. I am a Forest School Practitioner and have seen how being outside can be calming yet invigorating for young people. It helps to put the 'in the moment' where they can forget about everything else and forget the stresses of everyday life. A lovely, lovely post.
Ann has linked before and always has posts that are both helpful and informative. This month's post reminded us that we can plant vertically as well as in the ground and she had some great ideas that would suit any garden. One idea I loved was the little baskets that can be hung from a wall or would equally work on a balcony or conservatory. Thank you Ann for linking this post.
I love a bit of Whimsy in a garden! I have old chimney pots full of flowers and a tin bath with my bedding in it so this post about using an old chair as a planter was right up my street! It is a very easy project and could be adapted in any garden. Thank you Deborah for joining us this month.
Helena is another new linker -hello! Helena has a crafty, lifestyle, parenting blog and linked a super post about creating stone ladybirds for the garden. I love to include little ones in gardening. These are super cute and easy to make! In fact, it reminded me of painting stones with nail polish when mine were young! So lovely to keep too.
Hello to Noleen; a new linker from Cape Town. Noleen's post was about how to create a herb garden over a weekend. Her husband made her a herb box using an old pallet which looked amazing! I also loved her photographs of her trip to the local garden centre; it looked very much like my local one her in the UK. Her daughters helped her to plant it up and voila! It looked great. Thanks again Noleen.
Joshua linked 2 posts this month and both included his cute little girl! I love that Joshua is blogging about gardening but everything he does has a link back to wildlife, hence the title of his blog. His second post talks about his new favourite gardening tool called a 'Hori Hori Knife' and how it basically does everything! It looks amazing; I may have to get one. Thank you also to Joshua for writing a link back post about this linky. That was very kind of you!
Karen wasn't sure whether to link her post about helping to bathe her horse from her wheelchair but I think it's a lovely post and you are very welcome Karen. The love of horses never leaves you I don't think. I'm not sure I could have washed this massive horse sitting down though! Thank you Karen and hope to see you again.
Michelle found me but we actually live very close to one another in Wiltshire! How funny this internet malarky is! I love Michelle's post about finding a frog in her garden. We have hundreds of tiny frogs in the old house garden but I didn't know that they take 2 years before they breed -thanks Michelle! Lovely wildlife post. Thank you for linking.
Thomas is a professional  horticulturist and gardener from Hampshire. He has rather a lot of expertise so his post, about how to prune our roses, is very welcome! As a newish gardener I can never remember which part to leave and which part to prune. Thank you to Thomas for linking this informative post. Do pop over to his blog. I also learnt about sawfly larvae by reading his blog.
Jane is a regular linker but funnily enough also linked a post about pruning roses. The only difference is that Jane lives in Australia so is pruning in the Southern Hemisphere! Interesting to see the differences and similarities with the post Thomas posted. Jane offers great advice; she really knows her roses as she has so many in her beautiful garden!
Thank you again for linking up for the August #MyGloriousGardens Link party. I have really enjoyed reading all of your posts.
Sophie
x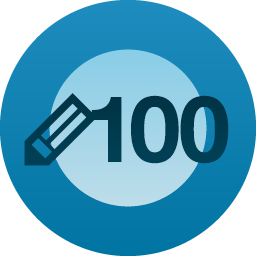 This is my 100th post!